Podcast: Play in new window | Download
Subscribe to the show! iTunes | Android | RSS | More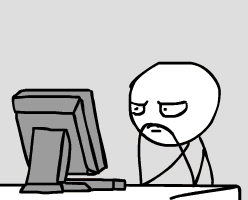 When you have real clinical anxiety and depression, at some point you start looking at suicide. You might be thinking that depression and suicide are not funny topics for a podcast. You'd be right, but that won't stop us from trying to make them funny anyway. Ben and Chris are both in a pretty dark place these days, and they discuss their struggle to fight against depression and suicide, but it's not going well. So, they decide trying to have a little fun and make light of their problems would be a good way to deal with things. Are they successful? God no, but you might have some laughs at their pathetic attempts. Maybe suicide is underrated- we might all be better off if these two clowns just removed themselves from our planet, making it a little brighter.
Building off the terrible idea to use suicide as a basis for jokes, we compare their problems to some of the problems people are having on Reddit in the relationships subreddit. Here we learn that people have very real and serious problems, such as their teenage fiancé crying all the time at everything, or their girlfriend wanting a birthday party but no one wants to go. There have been more hard hitting episodes of Saved by the Bell than anything you'll find in the relationships subreddit. This is not helping our suicidal tendencies.
After reaching a level of disgust no longer tolerable, we move to today's centerpiece of absurdity. Nick Vujicic is an Australian man who was born with no arms, no legs, and little feet-type appendages. He was understandably suicidal as a 10 year old and tried to drown himself in a bathtub. Unfortunately, people float, so, you know… he's still here.
However, as time has gone on, he's found his way in love. He is now a motivational speaker who loves every day of life and is happily married to a smoking hot woman. So what's his secret? How did this man face such adversity and turn it all around, while Ben and Chris have no major issues in their lives yet can't seem to cheer the hell up? It's simple, actually: god. He found god. Once you find god, everything else comes easily. You find other god people, and they love you just because you love god, and since you believe you'll one day go to heaven and have limbs again then suddenly a few years on this planet as a penguin doesn't seem so bad. Of course, you have to choose to believe in god, which means you have to decide to be kind of an idiot. We consider this option for ourselves. Do we decide to give it a try? You'll have to listen. If there's an episode next week, then we probably gave it a shot. If there's no episode next week, well, I guess we won't be enjoying heaven.